Welcome to VB Custom Shirts!
At VB Custom Shirts, we're committed to providing the best custom apparel in Hampton Roads. Our team takes a personal approach to every order, carefully handling your inquiry and designing a unique mockup just for you. We also work to get you the best price possible. Trust us for a truly personalized experience and top-notch customer service.
What our customers are saying...
The easiest order process ever. They emailed us a mockup of our design and estimate, which we approved. 10 days later, we received our Coyote Brown Chiefs Mess t-shirts and they turned out AMAZING! Will definitely be doing business with them again. Give them a try, you'll be glad you did!

Dave. USS Harry S. Truman
We were amazed how easy they made the process for us. All we did was upload our company logo with the details of what we needed, and they emailed us a mockup of how our shirts will look with the prices. We were using CustomInk before, but we're never going back lol! Great prices, excellent quality work, and really great customer service.

Dominique S.
These guys are awesome. In addition to the great prices they gave me and being local in Virginia Beach, the quality and customer service were both great. A+++ company. Highly recommended. 

Brian Stanley - R&R Construction
I had a last minute request for t-shirts and these guys came through and delivered. 24 t-shirts and two days later my order was ready to pick up. Most companies wanted triple what VB Custom Shirts quoted me. Highly recommended company that knows its craft. A+, 

Jeannette S. Crossfit USA
VB Custom Shirts gets two thumbs up and five stars. Ed did a great job for us and won our confidence from the get-go! He more than delivered on what he promised and that goes a long ways in my book. Commission him, you'll wear his shirts proudly.

Keith A.
We ordered our employee hoodies with VB custom shirts and they didn't disappoint. The delivery was on time, the prices were great, and more importantly, the quality was superb! Thank you.

Alisha B - H&S Remodeling Solutions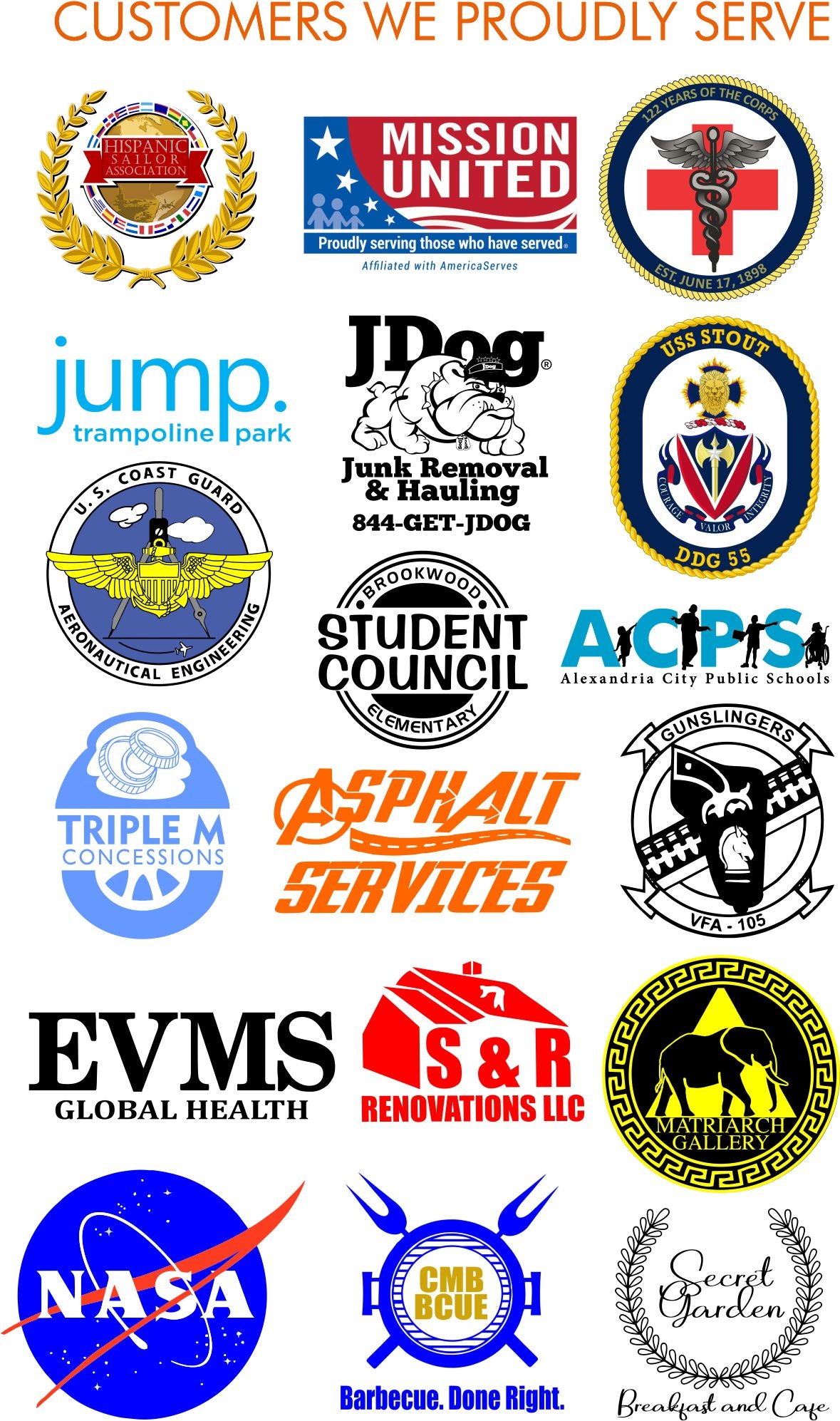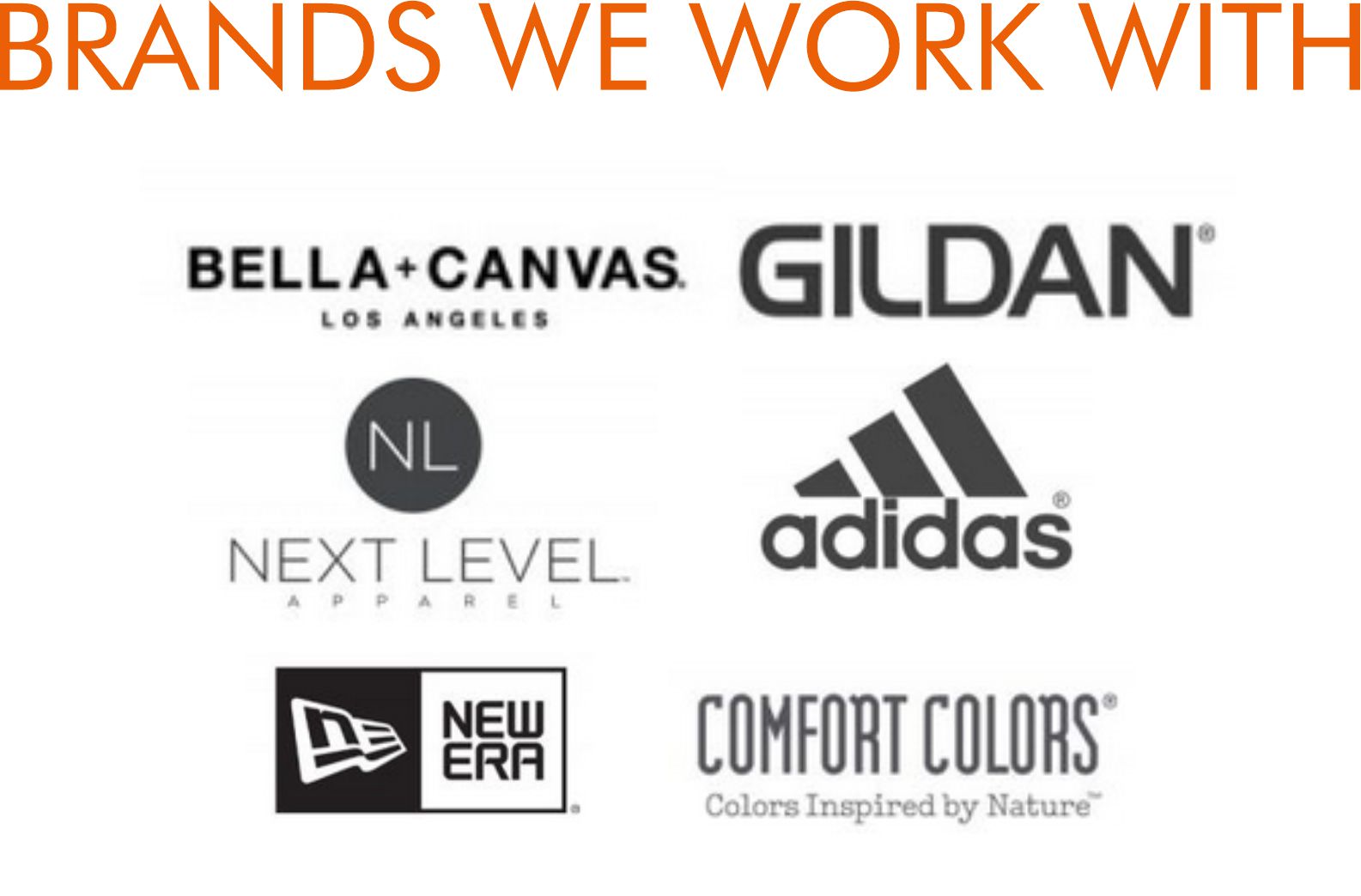 With our exceptionally low minimum order of just 6 pieces, we provide you with unparalleled flexibility to order custom apparel without the burden of larger quantities.
What are the advantages of submitting a quote request before making a commitment or purchase?
Submitting a quote request is advantageous because it enables you to receive a customized service that goes beyond a standard one-size-fits-all approach. When you request a quote for a shirt design, our team goes the extra mile to provide you with a personalized experience. Upon receiving your quote request, we will create a virtual mockup of your logo on the shirt, taking into consideration the best recommendations and design elements that would make it look amazing.
Frequently Asked Questions
What is your turnaround time per order?

Our turn around time depends on the size of your order. The typical turnaround time is around 7 to 10 days. Some orders may require up to 2 weeks to complete, while some orders can be completed within 24-48 hours. We recommend you reach out to us with your preferred pick up date to see if we can accommodate that.
Do you ship outside of Hampton Roads?

We can print and ship your order anywhere in the US and oversea, including APO and FPO. The shipping cost will be provided to you with your estimate.
I have an idea of what I want on the shirt, but I don't have a logo. Can you guys help me create one?

We sure can! Depending on the complexity of your logo idea, a design fee may be added. If your logo idea is simple, we can create it for free with your order.
How do I get started?

Getting started is easy. All you have to do is;

1- Fill out the form below with your information and upload your logos in the file upload box.

2- Approve the mockup and estimate by email, text, or call.

3- Pay for your order online and pick it up from our store in Virginia Beach. Shipping is also available for an additional fee.
Hours of Operation:
Monday - Friday, 9am to 5pm

Saturday - By appointment only

Sunday - Closed